Brand: MERYTRONIC gorlan team
GridGIS Map Creator app allows to map with GPS aerial/underground MV and LV electrical networks with different assets (Secondary Substations, feeder paths, manholes, etc.) directly on the field.
It has been specially designed to speed up field work, simplify data transfer to GIS system of utility companies and avoid data recording mistakes.
MOBILE DATA COLLECTION
Speed up field working time
Simplify data transfer to GIS system
Avoid data recording mistakes
Main Features: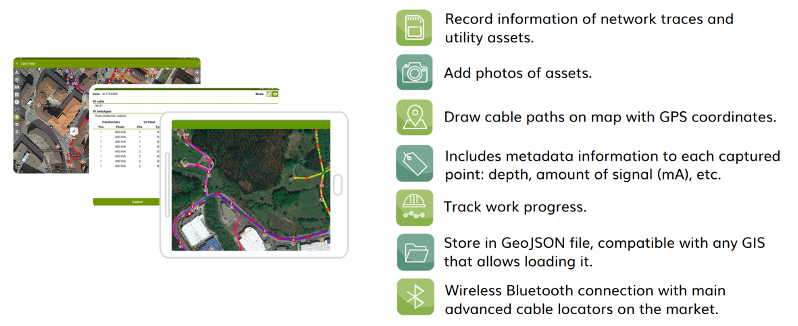 Step 1
Connect transmitter, directly to the network to be traced, through crocodile clamps or induction clamp. In case of difficult access, use built-in internal antenna to inject signal.
Step 2
On the tablet, with GridGIS Map Creator app, link the tracer device via Bluetooth, configure and georeferenced the injection point location.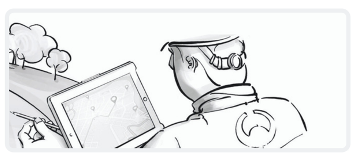 Step 3
Start tracing, press and hold "Auto" button on tracer control panel and automatically a new point along with GPS position, depth, amount of signal (mA), etc. will be registered. Repeat this operation point by point.
Step 4
After finishing work, on GridGIS Map Creator app , press "Connect items" and select "Type of path". Save and generate a file compatible with any GIS that allows loading GeoJSON.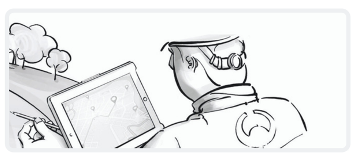 | | | |
| --- | --- | --- |
| | | |
| GridGIS Map Creator brochure-ENG | | |
| | | |
| GridGIS Connect manual-ENG | | |