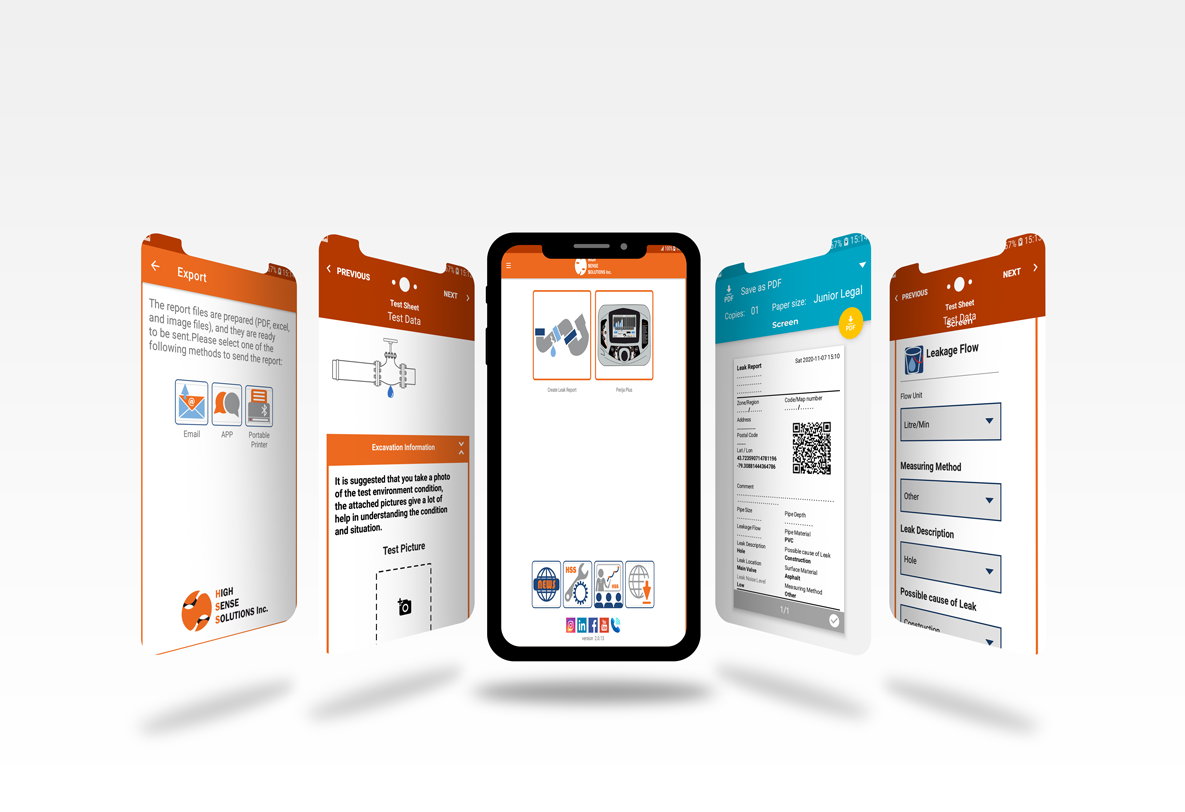 HSS Water Leak Detection APP (Android)
HSS  Water Leak Detection APP (Android)
HSS Water Leak Detection APP
Professional Android Application to Data Collection, Documentation and Reporting Field Data of Water Leak Detection (Free Download)
Brand: High Sense Solutions Inc.
Made in CANADA
HSS Water Leak Detection APP is available for free in the Google Play Store. High Sense Solutions Inc. has designed and supplied this offline APP with the aim of reducing implementation costs and documenting information in water loss reduction projects. This product is not dependent on a specific device and has a general use.
Main Features:
Professional and easy to use Android based water leak detection APP
Adding field pictures, leak and excavation information and comment in activity reports
Able to use GPS, Camera and Bluetooth of smartphones or Tablets
Able to prepare reports in PPF format and send reports via email or other APP
Equipped with Bluetooth connection with PERIJA PLUS smart Water leak detector
Supports Bluetooth printers
View detecting paths and leaks detected with complete information on Google Maps
HSS Water Leak Detection APP
Professional Android Application to Data Collection, Documentation and Reporting Field Data of Water Leak Detection (Free Download)
Water leak detectors are the widely used tools to reduce water loss and control non-revenue water. High Sense Solutions Inc. has designed and launched the HSS-APP Water Leak Detector application to provide the possibility of documenting and reporting the activities of users of water leak detectors. High Sense solutions Inc. has also designed and launched the HSS-APP Water Leak Detector application to connect its water leak detectors to smartphones.
The application works offline and can store information on Android-based smartphones and tablets. The application can also send reports via email or any messaging applications and communicate with printers via Bluetooth to make a paper report for you.
Using the GPS of smartphones, displaying stored information based on location on Google Maps, adding photos and descriptions are exciting features of the HSS-APP Marker Detector application.
High Sense solutions Inc. strongly believes using HSS-APP would bring higher productivity and efficiency to all companies in the underground detection industry. HSS-APP would help them use new technologies to do the projects faster and cost-effectively.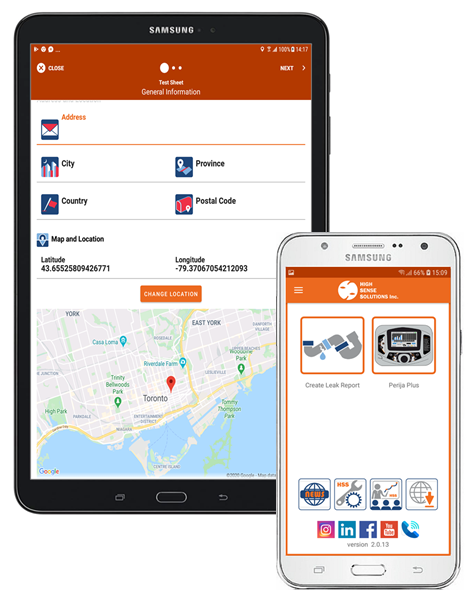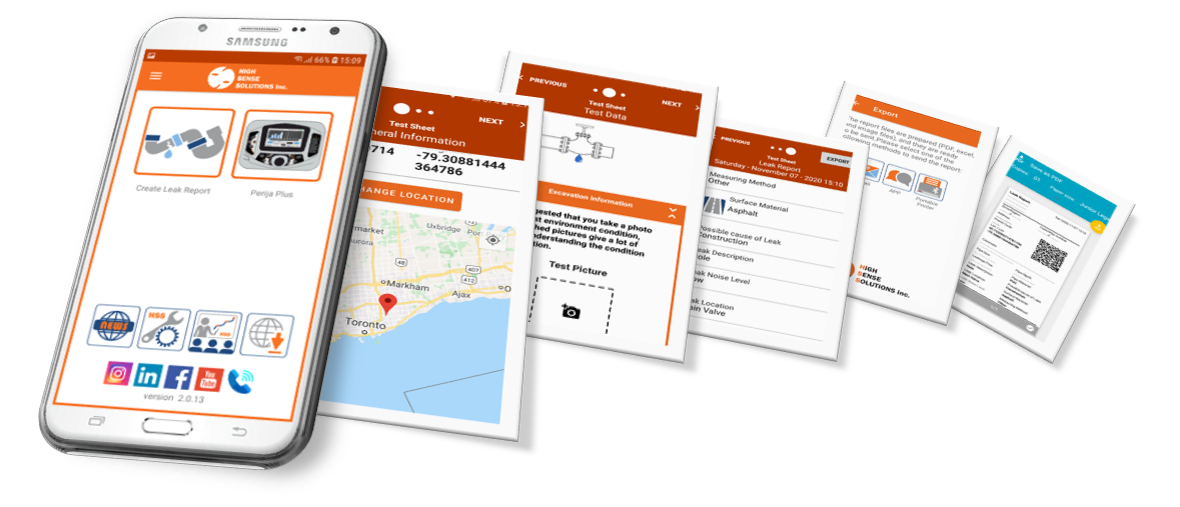 Product Application 
General use in water leak detection projects
Documentation and reporting of field activity
PERIJA PLUS Special Android APP
 
The contents are subject to change without prior notice.
Please download this application for free from Google Play Store
We are always happy to answer your questions and requests. If you need more information about our products or want to cooperate with us, contact us without any restrictions. Please fill out the form below. Our team will respond to you within one business day.